Become a Smarter Investor with Action Alerts PLUS
Learn from TheStreet's Jim Cramer and his team of experts about how the markets function, how to find investment opportunities and survive market volatility.
BECOME A MEMBER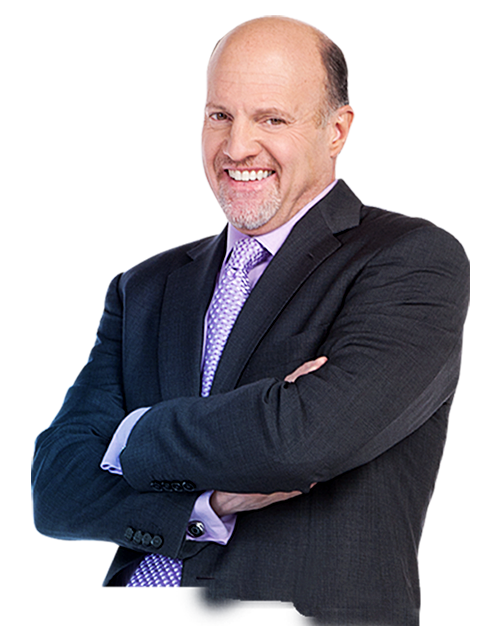 A Few Ways An Action Alerts PLUS Membership Will Help You Become A Better Investor
ACCESS TO OUR $2.5MM+ CHARITABLE TRUST PORTFOLIO

Full access to the Action Alerts PLUS portfolio (30+ stocks) and notifications on every trade Jim Cramer and his team make.

You'll receive an email or mobile notification ahead of every buy or sell decision we make so you can make the trade even before we do.

CRITICAL MARKET INSIGHTS

Every day you'll get up to the minute analysis of major market events and key opportunities so you can position yourself for success.

AN INVESTMENT INDEX FOR YOUR INVESTING STYLE



We have created dynamic indices to fit all 4 investment styles (Growth, Value, Income, or Blend) so you can match our portfolio to your stock goals.

ONLINE FORUM

Join our online forum where club members share ideas and pose investing questions to their peers.
It's All About Making You A More Knowledgeable And Intelligent Investor

We constantly seek to better serve our members through the lens of transparency, education and rigorous analysis.




You'll hear a lot of financial experts claim they guarantee above-average returns regardless of the market and Portfolio Managers don't tell you anything. We feel you deserve a different approach. We are an open book, play with an open hand, and will always tell it to you straight.
Plus, Action Alerts PLUS Members can Join Jim Cramer's Exclusive Monthly Call
Get in on our monthly calls where we address your most pressing questions about the market and our trade ideas—LIVE.
What People Are Saying...
"...Action Alerts PLUS was the best money I ever spent.
I like that Cramer and his team are fundamentalists and only recommend financially sound stocks. I am not interested in playing the speculative game and find their strategy perfect for my mid-level risk appetite...Now that I've recovered everything I lost before, I look forward to growing it in the many years to come with Action Alerts PLUS. Thank you!" – LANZ, F.
"Thank you Jim.
Because of your advice and services, my brother and I were able to keep our small business afloat during this downturn in the economy…and keep 11 people employed. Although things are looking better now, I don't see how we could have gotten to this point without you." – Vince J.
"Please pass on my deepest thanks to Jim.
He has helped me make a life altering change in my family's finances."
– Steve A
Action Alerts PLUS Key Features
24/7 Access to Jim Cramer's Portfolio

Exclusive Access to the Members-Only Monthly Conference Call

Real-Time Investment Alerts every time Jim and the AAP team Buy or Sell

Fundamental and Technical Analysis for Each Stock with a Rating Recommendation

Critical Market Insights & Strategies

Direct Access to Jim and the AAP team in the Members-Only Forum

Weekly Market Roundups & Analysis

Full Access to the AAP Investment Indices by Value, Growth, Blend, and Income Stocks

Educational Materials and Bonus Reports

Unlimited Access to Jim's Core Holdings

Unlimited Access to Jim's Core Holdings

Download Jim's Portfolio for Offline Review
Frequently Asked Questions
What is your cancellation policy?
You can cancel your subscription by calling our Customer Service Department at 1-866-321-8726 Monday through Friday (excluding Federal Reserve Holidays) between the hours of 7:00 a.m. and 6:00 p.m. EST. You may not cancel a subscription by any other means (such as by sending a request via email, postal mail or by calling any other phone number). If you are entitled to a refund we will seek to credit your account within 7-14 business days following your call.
What is your renewal policy?
For uninterrupted service, we will renew your subscription automatically at the term stated and charge your card the then-current list price [or such discounted price as TheStreet may elect to apply], until you cancel. For subscriptions longer than 6 months in length we will notify you of your renewal rate 30 days prior to the expiration of your current subscription. You may cancel by calling 1-866-321-8726.
What are the features of the Action Alerts PLUS portfolio?
Our portfolio is diversified with recommendations in all nine S&P sectors, and only overweight in the areas we believe are set to outperform the rest. We analyze our holdings (technically and fundamentally) on a daily basis and take action as necessary—take a little off the table, add to positions and trim losers.
What is Jim Cramer's Monthly Call?
Jim Cramer shares his insights and gives real-world examples to help you make investment decisions like the pros. Action Alerts PLUS members are also able to submit questions in advance that the would like Jim to answer during the live monthly call. Members are able to watch the live-stream webcast from the Action Alerts PLUS homepage or dial in using our exclusive conference line.
Will I receive alerts?
Our alerts are driven by the action in the market. When the market is busy, we have been known to send as many as five alerts in a day; there also will be days when there are no alerts. However, every week you can look forward to the Weekly Roundup on Friday, when Cramer will review every stock in the Action Alerts PLUS portfolio.
What can I get with Action Alerts PLUS that I don't get with "Mad Money"?
While "Mad Money" provides a recap of events affecting stock, AAP offers an analysis of stocks in Jim Cramer's charitable trust portfolio, includes so that you can track performance, and a forum where you can find what investors like you are asking and how they are navigating the market. PLUS, Jim and his team will send you alerts letting you know whether to buy, sell, or hold stocks.
Meet Your Mentor
Jim Cramer

Jim Cramer is one of America's most recognized and respected investment pros and media personalities, and one of the most successful hedge fund managers in Wall Street history.
For 14 years, Cramer managed money for 38 of the wealthiest families in the world through the hedge fund he founded, Cramer Berkowitz. In 1996, Jim founded TheStreet, one of the leading financial media websites for individual to institutional investors. Jim also writes daily market commentary for TheStreet's Real Money premium service, as well as a host of CNBC's Mad Money and co-host of CNBC's Squawk on the Street.